The #1 Heating and Air
Company in Fayetteville, NC
Improve your service experience! Service Edge Heating & Air is serving up quality comfort one home at a time.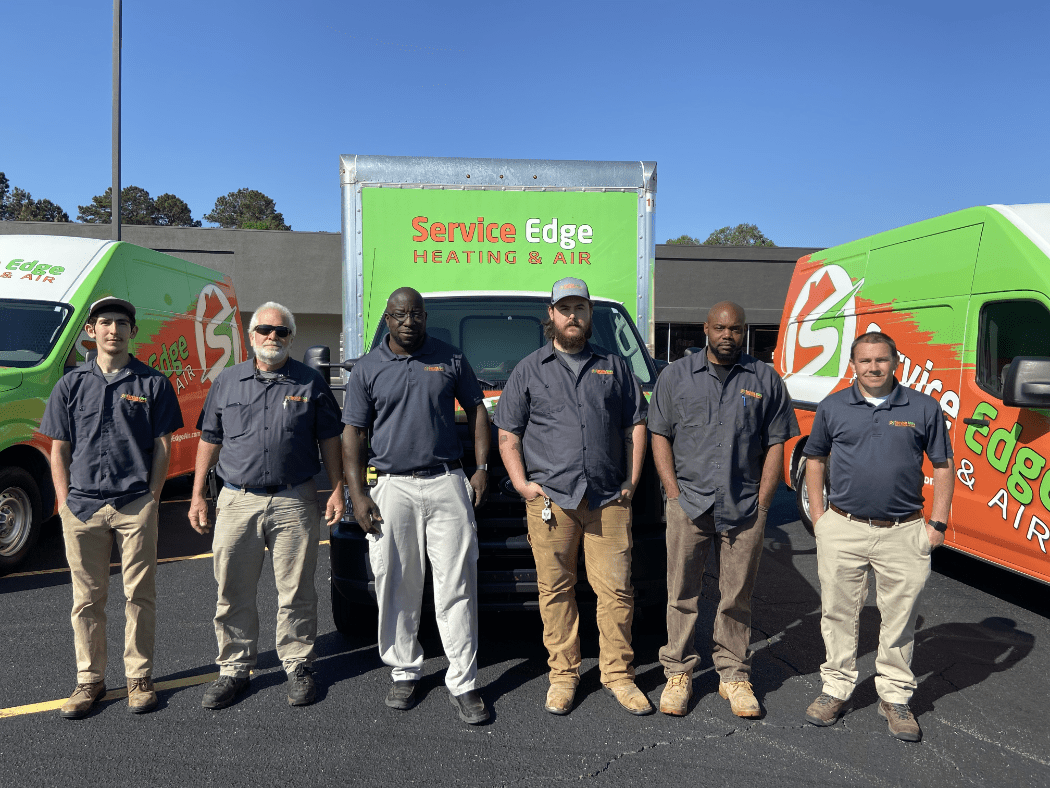 Our Team Is All About Providing You Excellent Heating and Air Service.
Choose Service Edge Heating & Air as your residential HVAC conditioning service experts because your comfort matters to us. We are a trusted name in the field of HVAC installation, maintenance, and repair. With over 29 years of experience, We are proud of our reputation for putting our clients first and getting the job done right. We have highly skilled technicians that have the knowledge to handle any of your heating and air conditioning problems. Call us today.
We love hearing from our customers! If you've had us work on your HVAC system we would love to hear from you too.
Above & Beyond! That's the first thing I can say about this business. Bought a new home that needed extensive heating and air work done. They came out the same day I called, did an extensive survey, and immediately gave me options to get things fixed. This has been a 4-day project and each day I get surprised by how on top they are about everything.
Pricing: Reasonable and after 4 other assessments from different top-rated competitors, gave me the best.
Services: above and beyond! They made sure we weren't cold while they did a complete gut of our HVAC system. Took the old baseboard heating and gave me smart tech central heating and cooling. They even put in new updated vent grills for us.
Customer Service: Opening & closing recap meetings every day. Continuously communicated with us. Made sure we were 100% satisfied with their services and products. Cleaned up each day and night.
I don't usually leave reviews because I rarely get impressed with contractors, but I HAD to on this company. I am astounded that this type of serviceable business still exists in this day and age. Definitely recommend 100%!
- Eizzil R.
"We had an issue with our heat pump. Called and talked with Bobby- sent over some pictures 20 minutes later he was at my house diagnosing the problem with my iced over heat pump. He went into great detail explaining all of the options available. We opted for a new heat pump due to the age of the actual heat pump. Bobby and James were out the next day installing the new heat pump system. I cannot underscore enough how professional and prompt this company is. Every issue was explained in a manner that a non-HVAC person (me) can easily understand- 24 hours later we had a new heat pump installed I met the entire crew highly technical and professional! I would recommend Bobby and James all day every day! I would give 10 stars if possible!"
- Bradd B.
"By far the best AC business around. They were fast, friendly, affordable, and a pleasure to deal with. I would 100% recommend Mr. Phillips to anyone for all of your heating and AC needs"
- Amanda J.
"It was awesome. They were really friendly and knowledgeable. They were not pushy. I was really satisfied with the service."
- Beth L.
Your Comfort Is Our Business!
Service Edge proudly serves the following cities and surrounding communities.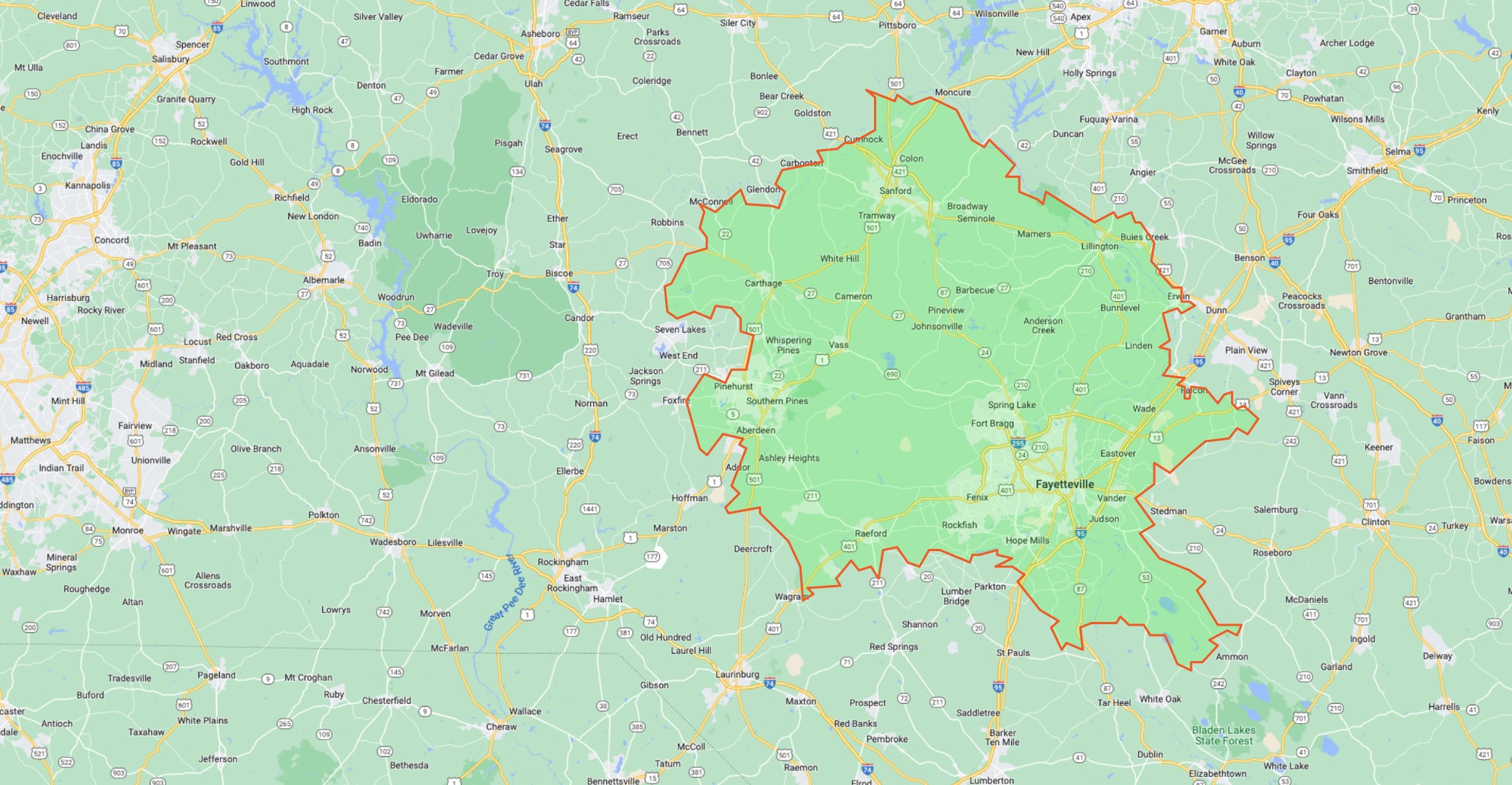 Service Edge proudly serves the following cities and surrounding communities.
• Fayetteville
• Spring Lake
• Hope Mills
• Cameron
• Linden
• Raeford
• Bunnlevel
When you think of heating, ventilation, and air conditioning (HVAC) systems, you probably think of the furnace and air conditioner (AC) equipment inside, an air conditioner component outside, and a network of ducts running throughout your Fayetteville home. 
Read More

Contact the experts at Service Edge Heating & Air.