The #1 Heating and Air
Company in Fayetteville, NC
Improve your service experience! Service Edge Heating & Air is serving up quality comfort, one home at a time.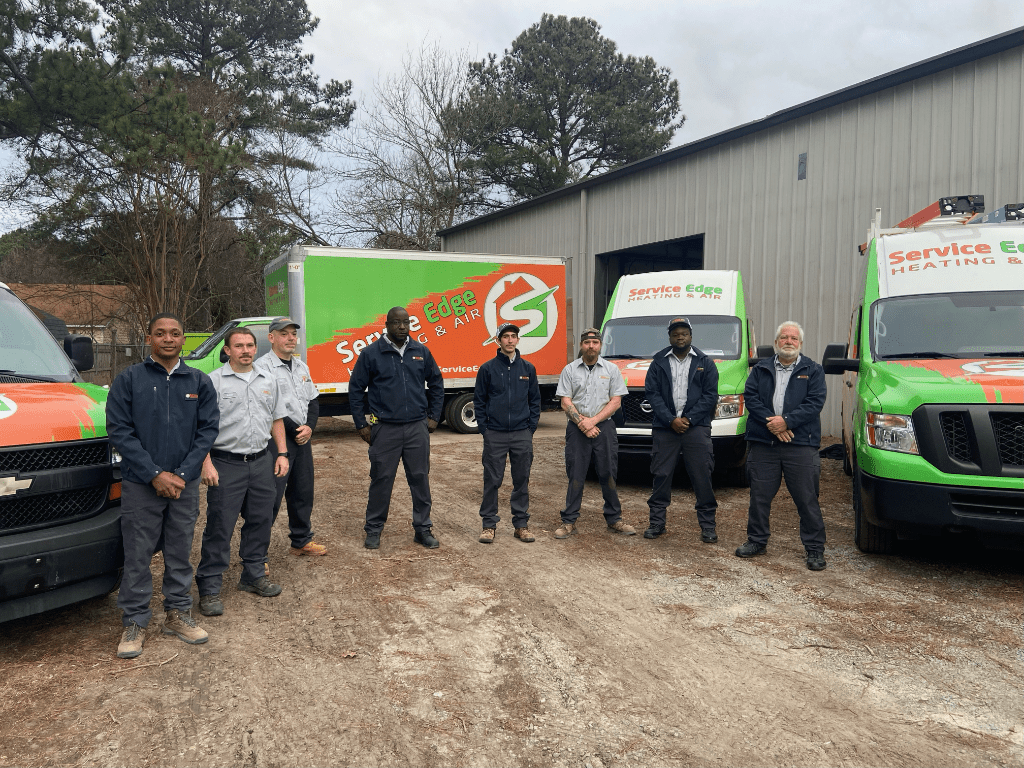 Our Team Is All About Providing You Excellent Heating and Air Service.
Choose Service Edge Heating & Air as your residential HVAC conditioning service experts because your comfort matters to us. We are a trusted name in the field of HVAC installation, maintenance, and repair. With over 29 years of experience, We are proud of our reputation for putting our clients first and getting the job done right. We have highly skilled technicians that have the knowledge to handle any of your heating and air conditioning problems. Call us today.
We love hearing from our customers! If you've had us work on your HVAC system we would love to hear from you too.
"I called after work because my house was reading 90 degrees. I called service edge. Tavon was so quick and professional and gave us great advice on how to keep our system running properly. They are now my heating and air go to. Thank you all"
- LaKresha M.
"My family and I returned home Saturday afternoon to an increasingly warm home. After checking the thermostat, the 80 degree reading, and an inability to adjust the thermostat using the control panel UI, confirmed there was an issue with our A/C. Yes, I was concerned for my family's comfort, but the struggle to find available and professional service on a Saturday evening sent the concern from my head to my pocket. I thought "this is going to be a PITA as well as a costly ".
Then I found James and his fleet of expert technicians at Service Edge. James contacted me as he went through his list of remaining service calls for that evening. While James was unable to send someone to my home immediately, his incredible professionalism and concern for my experience was on full display. I was impressed/moved by the way James spoke to me as if he sincerely cared about my family and I. He offered advice on things I could do to make my family comfortable while he schedules a technician to arrive at my home the next morning. Still, I was concerned my lack of HVAC technology would make me a victim of inflated pricing or unnecessary charges … after all, I was in somewhat of a desperate situation waving a blank check in search of assistance. The next morning, I received a text message and call from Tavon. Upon arrival at my home, Tavon was very professional in his communication, dressed in his clean uniform, and careful not to disrupt my family as he entered our house. After checking the unit, I was convinced Tavon must be Service Edge's best technician. He was ultra knowledgeable about the HVAC industry, my A/C unit itself, and the work required to properly correct my issue. Tavon was a blessing. As he explained the issue with my unit, he carefully detailed the steps taken to diagnose my problem, activity required for the repair, the time required to complete the work, and the cost of the repair/service. The part required to fix my unit was not on his truck, but Tavon called to be certain it was available at the shop. Tavon promptly returned the next morning (exactly when he said he would), professionally completed the repair (exactly as he described the day before), and the closed with a thorough explanation of all work completed. I was so impressed by his professionalism and self-confidence. He knew what he was doing, understood my experience, and took care of things with very positive spirit. Too often, you get repair folks at your home who act like the last thing they want to do is deal with your problem. James, Tavon, and the Service Edge family are GOOD people. They offer great service for a reasonable price. NO, their skilled work was not free, however, I'm 100% confident that I received stellar AND honest service at a fair and reasonable price. Thank You, Tavon !! I now know more about my A/C unit. If ANYTHING happens, I will be calling Service Edge for assistance with ZERO hesitation."
- Maurice M.
"My technician Robert, who came out to do the services on my home's AC unit was nothing but professional. Essentially he had to do almost 3 years of maintenance in his two hours and even took the time to not just show what he fixed and maintenanced but educated myself on how the system should properly work for my knowledge. Highly recommended technician and company!"
- Jarrett C.
"Amazing experience and service, They took the time and ensured that not just the service was completed but also took the time to check our overall systems, explained everything and scotty was incredible respectful of property and pets and was like having a friend stopping by! Will never go anywhere else!"
- Terry B.
Your Comfort Is Our Business!
Service Edge proudly serves the following cities and surrounding communities.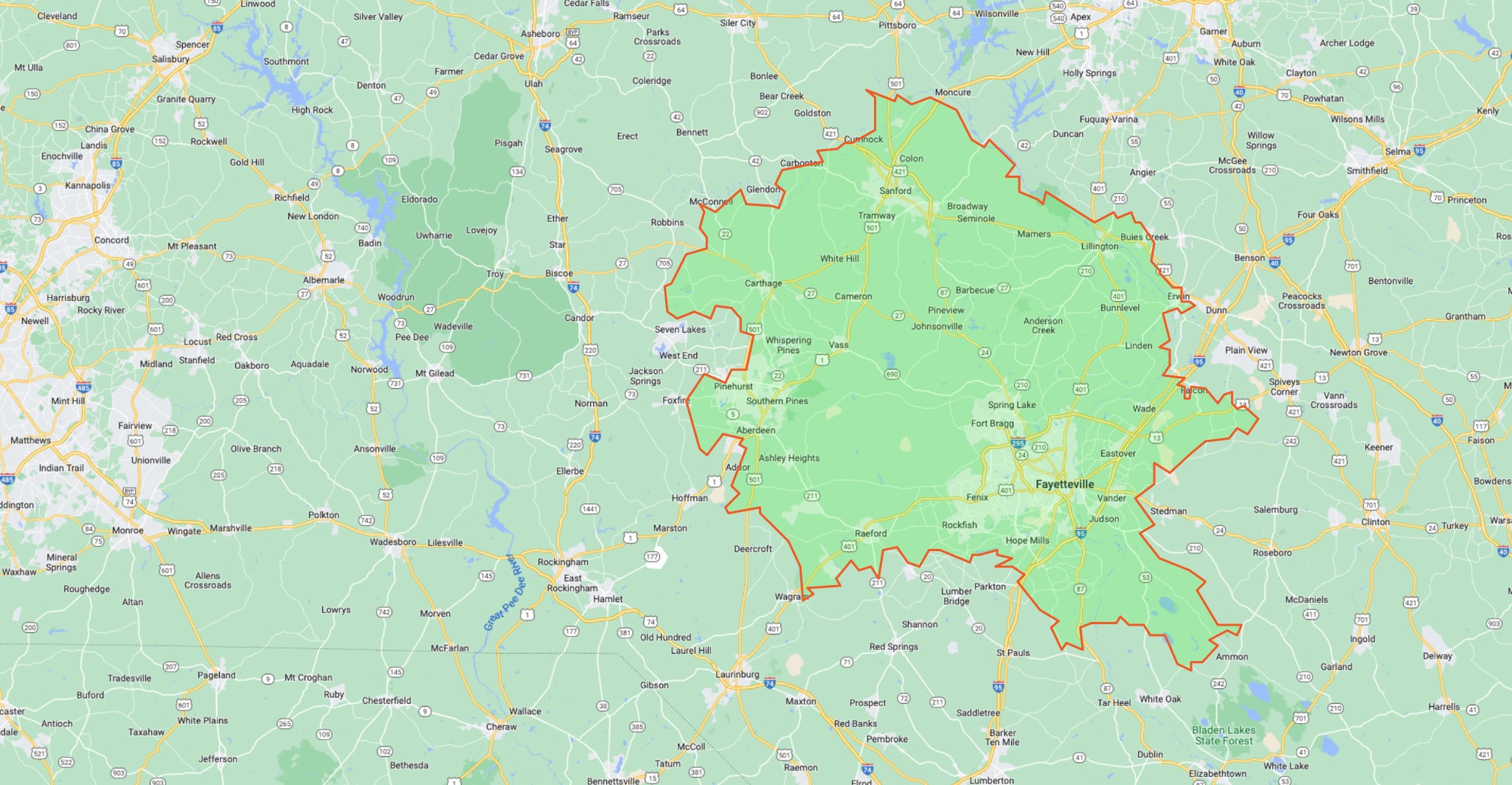 Service Edge proudly serves the following cities and surrounding communities.
• Fayetteville
• Spring Lake
• Hope Mills
• Cameron
• Linden
• Raeford
• Bunnlevel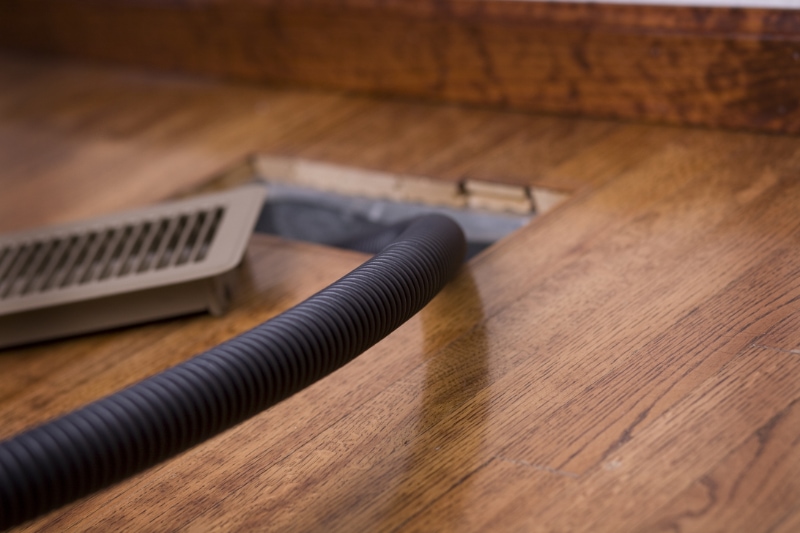 As time ticks on, a thick layer of dust naturally accumulates on the inside of your ductwork. Your air conditioner might be in jeopardy if you let your ducts become ridden with dust bunnies.
Read More

Contact the experts at Service Edge Heating & Air.